Here at Levin Orthodontics, we're proud to offer the cutting-edge in orthodontic treatment for our patients in Sandy Springs and Marietta. But what is the cutting edge? Well, that's just what this reading is all about!

Orthodontics has seen rapid breakthroughs in recent years! New technology, such as 3D printing, allows us to deliver particular offerings tailored to each patient's profile. Not only that, but the development of new approaches to brackets has opened up avenues of treatment you may have never even heard of!  
We asked Dr. Levin to sit down with us and go over all the latest treatments available. Read on to learn more!  
Lightforce 3D Technology 
One of the most exciting new developments in orthodontics concerns customizable brackets. Lightforce 3D Technology is revolutionizing the way we look at braces. 
What is Lightforce? 
Lightforce leverages the power of 3D printing technology and the cloud to produce brackets for traditional metal braces that are tailored to your specific teeth's shape. This dramatic level of customization allows for a speedier, more comfortable plan that leads to better outcomes. 
How does it work? 
Lightforce uses a proprietary bonding agent in conjunction with patient-specific indirect bonding methods to provide exceptional placement accuracy. Since the technology is entirely digital, the days of cold, uncomfortable impression kits are over!

Once your patient-specific brackets are in place, they can reposition your teeth with a degree of accuracy that is just not possible with other brackets. Not only that, but they're also more discreet than traditional materials. Lightforce uses a 100% polycrystalline alumina that won't call attention to itself unless you want to!
 
InBrace Lingual Braces 
Another exciting development in Orthodontic Technology, InBrace Lingual Braces utilize a drastically different approach from traditional braces. 
What are InBrace Lingual Braces? 
InBrace Lingual Braces are similar to traditional metal braces, utilizing the familiar bracket and wire structure of more recognizable offerings. However, what makes lingual braces really stand out is the fact that they are installed on the back of the teeth! This means that lingual braces are nearly entirely invisible! 
How do they work? 
InBrace represents the absolute peak of performance in the developing field of lingual braces. Like the Lightforce system, they are computer-designed to fit your teeth with a degree of customization previously impossible. Lingual braces are typically faster than labial (front-facing) offerings. Another advantage of this system is that you can still floss normally without having to employ braces-specific flossing tools! 
Invisalign 
For patients who want the least invasive option available while still delivering fast, highly-customizable orthodontic treatment, Dr. Levin is proud to be the highest-rated Invisalign provider in the region!
What is Invisalign?
Invisalign is an advanced set of clear aligning trays that fit snugly over your teeth and gently move them into position over time. Much like traditional bracketed braces, they can take anywhere from a few months to a few years to render a full course of treatment. 
How does it work? 
Dr. Levin will scan your teeth with the iTerro 3D scanning system, after which your first personalized tray will be printed right here in the office! Invisalign gently repositions your teeth over time, with new trays containing slight micro adjustments issued every few weeks. 
Invisalign is a widely popular treatment that is suitable for many cases. Ask Dr. Levin if Invisalign is right for you.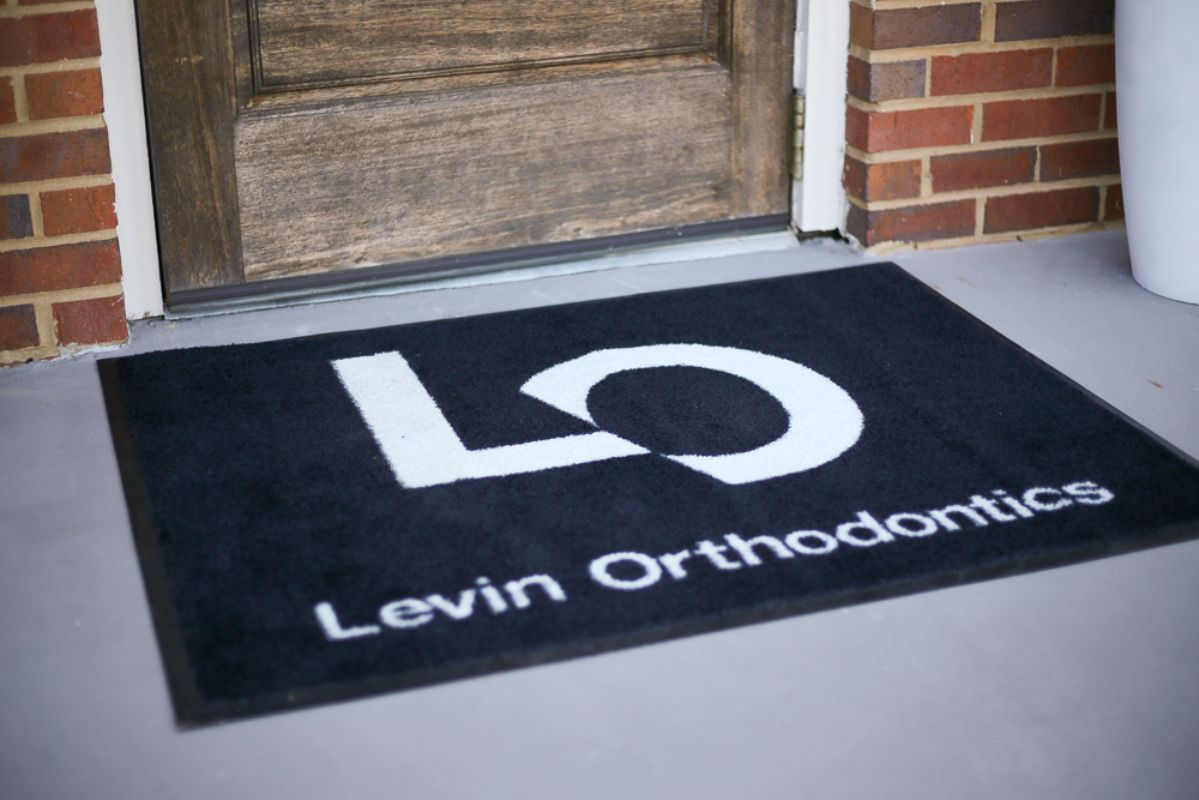 Call Today For the Latest in Orthodontic Technology! 
Thanks for taking the time to read up on the latest in technology available here at Levin Orthodontics! We're happy to be part of the Marietta and Sandy Springs community and so proud to serve you with the most up-to-date and effective treatments ever. 
We know we can't cover everything here, so be sure and give us a call with any questions. Let's take the time to find out which of our exciting treatments are right for you, and unlock the best version of your smile! Call today!