You'll LOve

the LO difference.

At Levin Orthodontics, there's one doctor and one name on the door, and we're sure you'll appreciate that this independence allows us to practice with just one thing in mind: our patients!
"As someone who has gone to three different orthodontists, my experience at Levin Orthodontics was truly the best!"

- B.L.
You'll LOve that we're a private practice!
While the Atlanta metro area is filled with corporate orthodontic offices owned by national investment groups, we're different.
Levin Orthodontics is one of the area's few completely private, locally owned and operated one-doctor, two-location practices with a board-certified orthodontist (a distinction held by only about 30% of all orthodontists).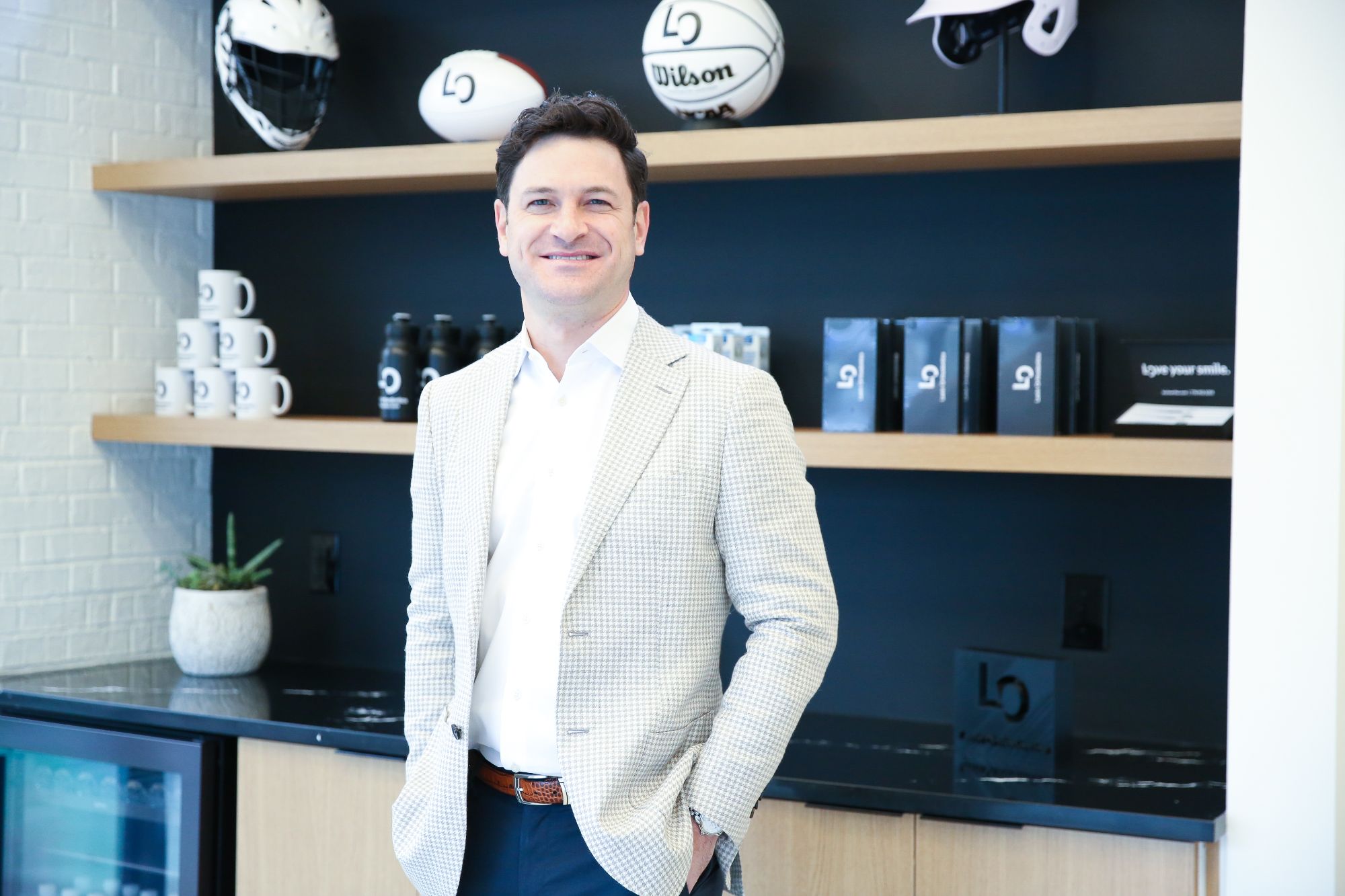 A private practice with one doctor means there's just one thing on our minds: our patients!
Care exclusively by Dr. Levin—not a revolving door of doctors.
Before and after school/work appointments.
Emergency line for night and weekend issues.
Flexible down and monthly payment options with most insurance plans accepted.
Multiple treatment options empowering you to choose the right material for... you!
No call centers or phone trees, so you speak directly to the same person on the phone that greets you upon arrival.
Over a half-century of combined experience means knowledge and professionalism meet personalized service.
No corporate constraints free your treatment of management-dictated production pressures that could impact results.
Convenient East Cobb and Sandy Springs locations easily accessible to Marietta, Roswell, Chastain, and Buckhead.
"From setting the appointment, the consultation, and every visit since, the attention to detail is superb. The atmosphere is warm and inviting, and the team and Dr. Levin know us by name."

"The state-of-the-art technology for simulation, use of innovative products, and care at Levin Orthodontics are exceptional."

- Wendy
Convenience.
Can't imagine looking forward to a doctor's appointment? With an East Cobb location convenient to Marietta, Sandy Springs, and Roswell, and a relaxed, fun atmosphere, we're about to change that.
Your treatment will fit your lifestyle because you can schedule appointments before and after work or school hours.
Affordability.
At Levin Orthodontics, we believe everyone deserves a smile they love.
We accept insurance, and you'll find flexible payment plans to fit treatment into your budget.
Invisibility.
Besides clear braces, as the highest-designated Invisalign® private practice in Marietta and Cobb County and East Cobb's only provider of InBrace behind-the-teeth braces, we offer every cosmetic and invisible treatment alternative.
Personal.
You'll talk to a Levin Orthodontics team member every time you call our office, so you can feel confident you're the only patient on our minds.
The same person you speak to on the phone is the same friendly face that will greet you when you walk in.
Attention.
Because Levin Orthodontics is a private practice, you'll see Dr. Levin at every visit. We proudly craft our schedule to give you receive personal attention every step of the way.
It's a boutique experience. After considering your specific goals and lifestyle, Dr. Levin will create a customized treatment plan.
Technology.
We're not stuck in the '90s.
As your forward-thinking digital practice, we use secure electronic records, safer digital X-rays, two-way text reminders, and comfortable digital scanning Yay! No gooey impressions!
Options.
With clear and metal braces and, as the highest-designated Invisalign® private practice in East Cobb and Cobb County's only provider of InBrace behind-the-teeth braces, we offer options to fit all cosmetic desires and budgets.
Commitment to excellence.
The American Board of Orthodontics (ABO) is dentistry's oldest and most prestigious specialty board.
Board certification is a significant accomplishment beyond dental school and the two to three years of specialty education required to become an orthodontist.
The ABO certification process entails the completion of hundreds of additional hours of preparation while showcasing the judgment, knowledge, and skillset necessary for providing the highest level of patient care.
Dr. Zachary Levin went the extra mile to achieve board certification because he believes Cobb County and East Cobb families should have the highest-possible orthodontic care.