Invisalign®

for your Teen (or Tween).

They keep moving. Make sure their smile keeps up.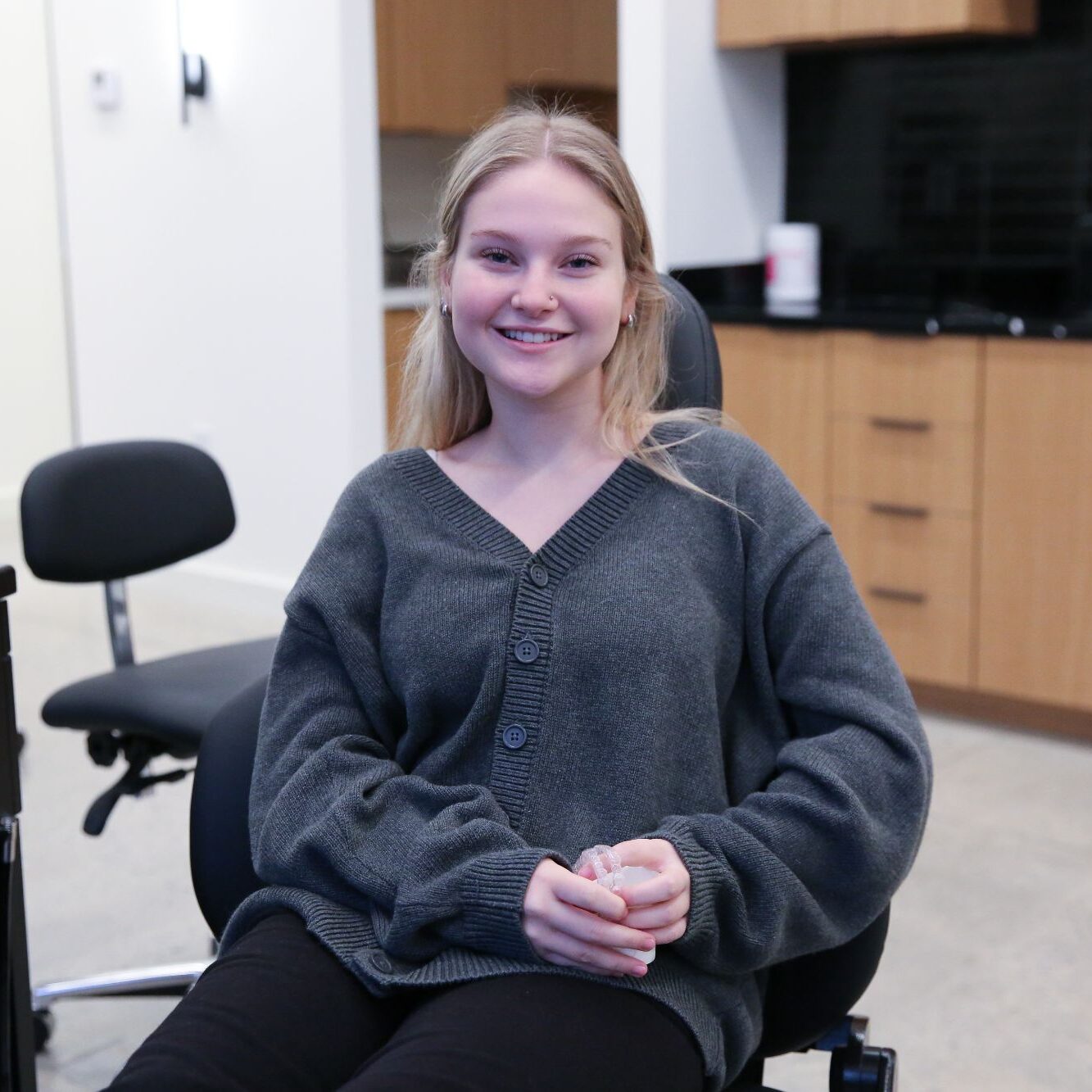 No two teens (or tweens) are the same and neither are their cases!
Teens have unique needs in terms of treatment and lifestyle. Braces can interfere with school, social life, playing musical instruments, and athletics. One study found Invisalign Teen® patients are up to 70% less likely to be teased than patients in braces.
With Invisalign Teen® there's no brackets, no wires... just straight teeth! Engineered with special age-appropriate features, such as Eruption Compensation, Compliance Indicators, and Terminal Molar Tabs, Invisalign Teen® tailors the clear aligner system to this growing age group. Worn 20-22 hours per day, and with office visits necessary only about every 8-12 weeks, Invisalign Teen® treatment won't interfere with school schedules or extracurricular activities. Levin Orthodontics is the highest-designated Invisalign® private practice in East Cobb.
Invisalign Teen® treatment can give both you and your teen a better orthodontic experience when compared to traditional braces.
Simple and complex cases
Covered by orthodontic insurance
Proprietary innovations provide up to 50% shorter treatment times**
No pain from rubbing brackets or broken wires and fewer unexpected orthodontic visits
Continue to enjoy all of the foods and activities they love
Removable trays for easy brushing and flossing
Two times more likely to have a boost in self-esteem***
The LO Exclusive Invisalign Teen® Guarantee
If Invisalign Teen® treatment turns out not to be for your teen (or tween), they can switch to metal braces for no additional charge in the first 90 days!*
*No refund of any price difference in treatment. The 90 days begins on date of ClinCheck treatment plan approval by doctor.

**With weekly aligner changes, compared with two-week aligner wear. 

***The Invisalign Teen® Confidence Survey was conducted in 2014 and polled 3,577 U.S. teenagers ages 13–17 and 2,118 U.S. mothers of teens ages 13–17; plus an oversample of 101 mothers of teens ages 13–17 who wear or have worn Invisalign® clear aligners. The survey was conducted by Kelton, a leading global consumer insights and research firm.