Invisalign® for any age.
Period.
Invisalign is a system of custom-made, computer-generated clear trays that slowly align your teeth and bite.
Levin Orthodontics is the highest-designated Invisalign® private practice in East Cobb and offers Invisalign for kids, teens, and adults.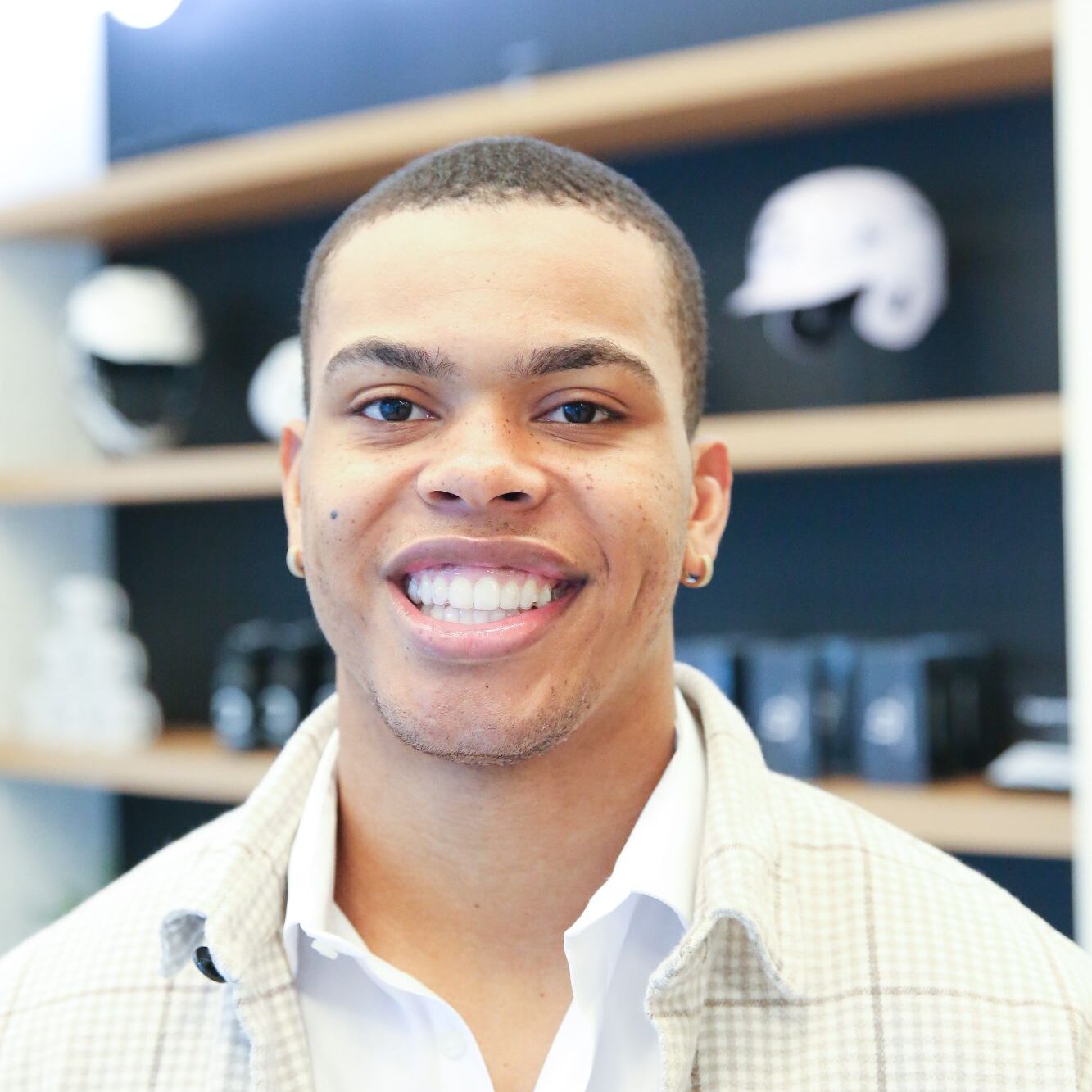 Our Invisalign process at Levin Orthodontics.
This doctor-driven digital system allows you to achieve the smile you've always wanted in a more comfortable, hygienic, and discreet fashion at any age.
As you switch trays, Dr. Levin engineers each set to make small, progressive changes toward the goal of straighter teeth and a better bite.
If you're already dreading the thought of long dental appointments and a mouth full of metal wires, Invisalign clear aligners from Levin Orthodontics can give you a stunning smile in almost half the time of traditional braces.
Invisalign® can be more predictable in many ways compared to traditional braces, which often means fewer visits. Here's how it works:
1. Come in for a free consultation & 3D scan.
At your first free consultation, Dr. Levin will sit down with you and assess the current state of your teeth, listen to your goals, and determine if Invisalign is a good fit for your case.
With our iTero® 3D scanner, we'll take digital models of your teeth and bite in just a few minutes. No. More. Goop.
Say "helLO" to a wand that captures thousands of radiation-free images which we piece together to create your 3D digital records.
Your completely customized treatment plan will be designed by Dr. Levin directly from the scan. You can even see a digital projection of your final results before you start treatment!
2. Make a treatment plan.
In just 2-3 weeks, your aligners will arrive back at Levin Orthodontics from the high-tech Invisalign® manufacturing center, ready to "clearly" get you straight.
3. Wear your nearly-invisible aligners.
You'll receive your clear aligners and guidelines from Dr. Levin on how to use them. You'll visit our Marietta or Sandy Springs office approximately every 8-12 weeks to check your progress and issue your next set of aligners.
Often, treatment includes rescans to make modifications based on tooth movement progress.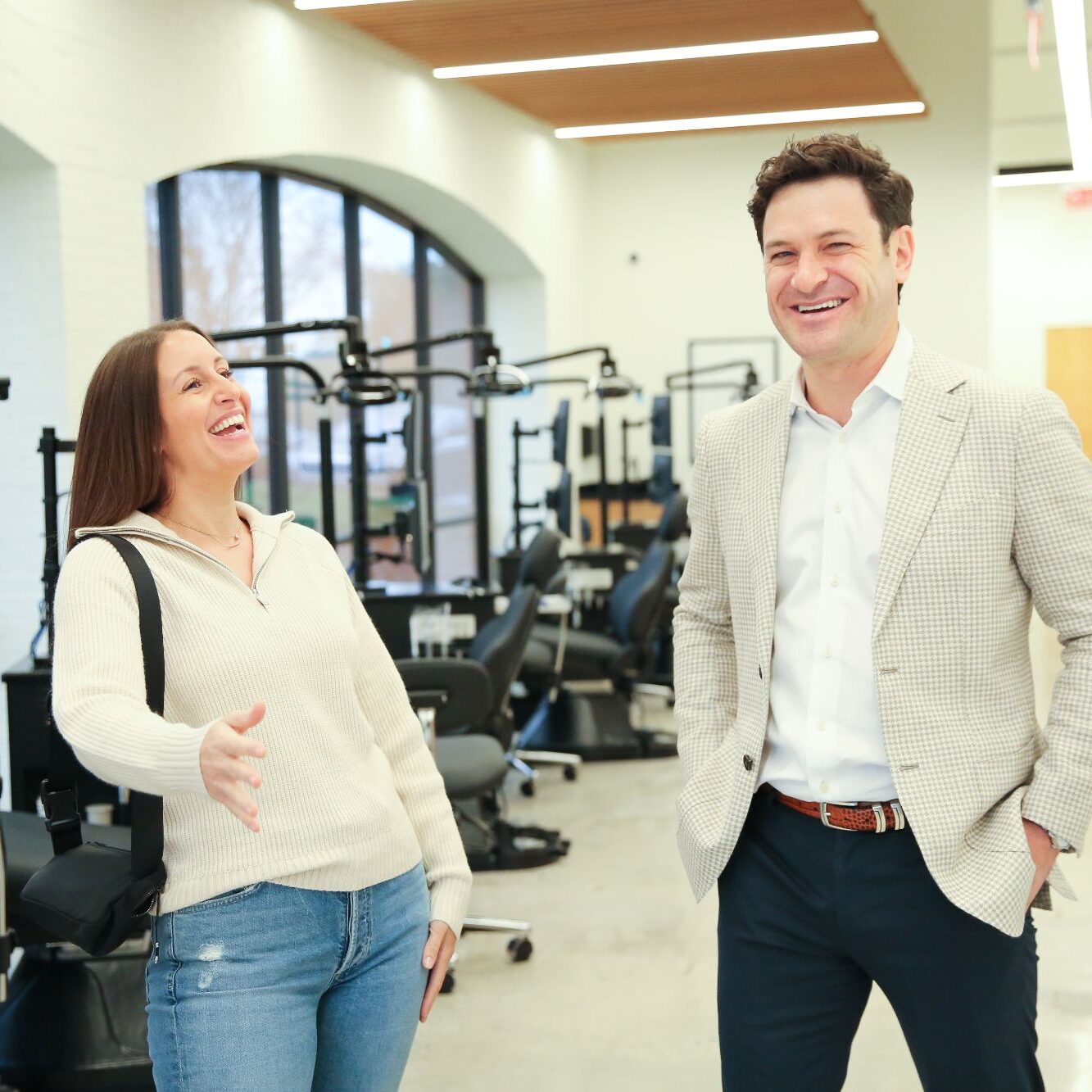 4. Retain your stunning new smile.
Just like when teeth are straightened with braces, teeth must be held in their new positions to prevent relapse.
Your custom-made clear retainers look and feel just like the aligners, but are designed to hold, rather than move, your teeth.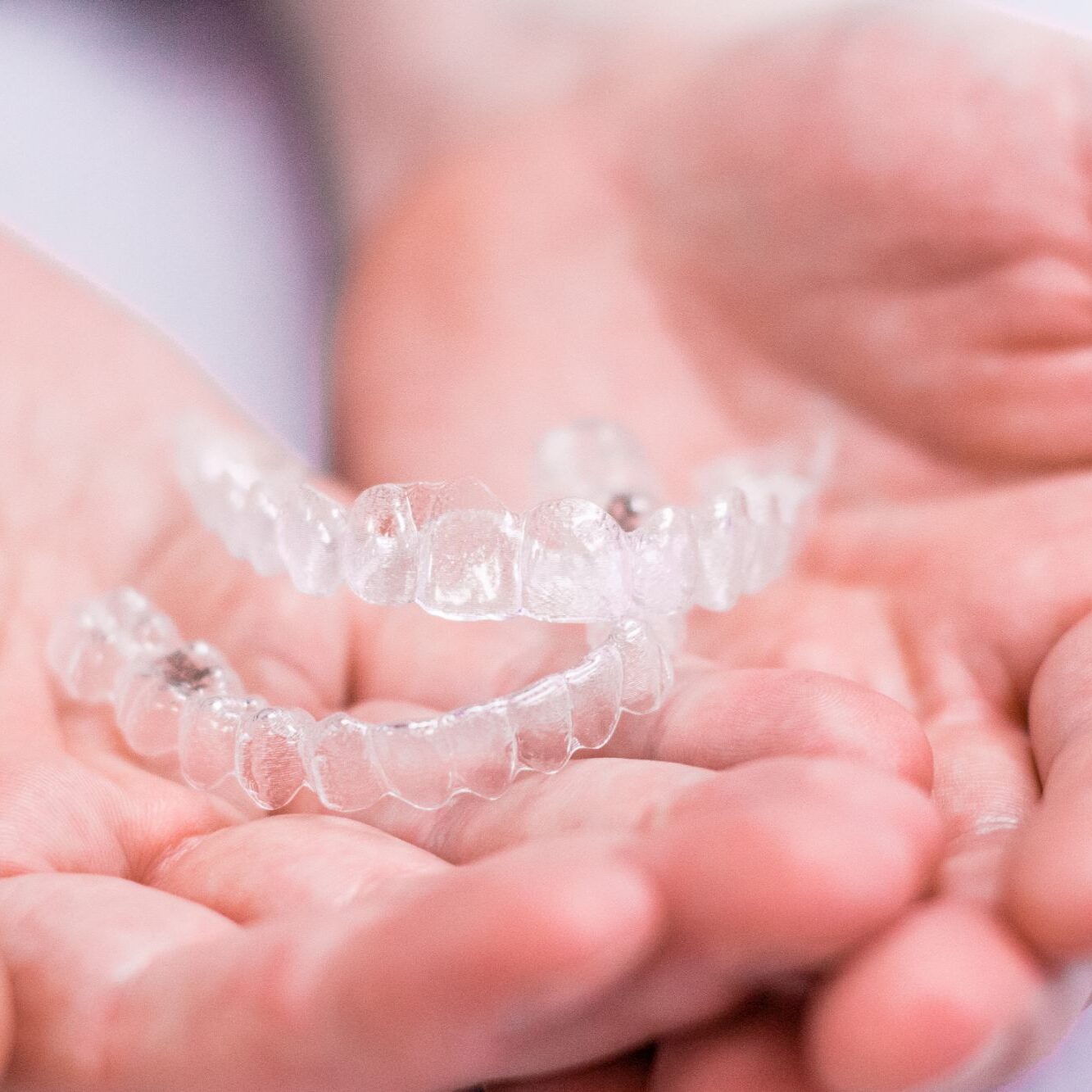 Why Invisalign® (and not those knock-offs)?
Faster: With most patients changing aligners weekly, you're on your way to the smile you'll LOve even faster.
Proven: Proprietary SmartTrack® material and SmartForce® features are clinically proven to increase the precision of tooth control.
Fit: Aligners made from SmartTrack® material have a comfortable, secure fit.
Effective: Invisalign® can treat a wide range of conditions, including crossbites, crowding, open bites, gapped teeth, overbites, and underbites.
Invisible: Most people won't even know you're going through treatment because Invisalign® aligners are virtually invisible.
Comfortable: Invisalign® clear aligner trays are not only smooth and comfortable to wear, but because they're removable you can brush and floss normally and eat anything you'd like.
Convenient: Invisalign® treatment is ideal for your busy schedule since you'll generally only visit our office every 8-12 weeks.
Invisalign for teens.
No two teens (or tweens) are the same, and neither are their cases! Teens have unique needs in terms of treatment and lifestyle.
Braces can interfere with school, social life, playing musical instruments, and athletics. One study found Invisalign Teen® patients are up to 70% less likely to be teased than patients in braces.
With Invisalign for Teens, there are no brackets or wires, just straight teeth! Invisalign for Teens has unique age-appropriate features, like Eruption Compensation, Compliance Indicators, and Terminal Molar Tabs, to better serve teens.
Your teen will wear aligners for 20-22 hours per day and have fewer office visits so that Invisalign treatment won't interfere with your teen's school schedules or extracurricular activities.
The LO exclusive Invisalign for Teens® guarantee.
If Invisalign for Teens® treatment turns out not to be for your teen (or tween), they can switch to metal braces for no additional charge in the first 90 days!*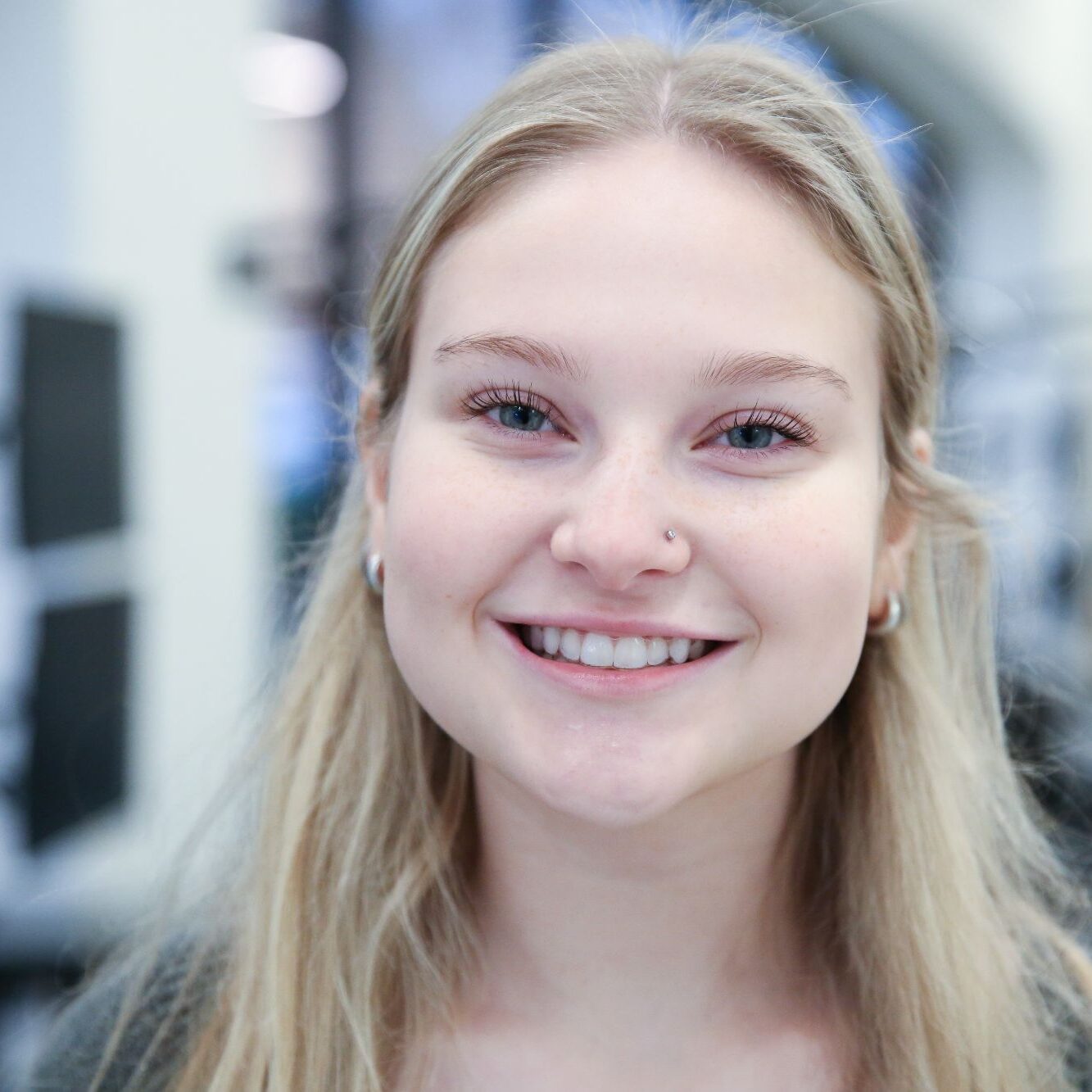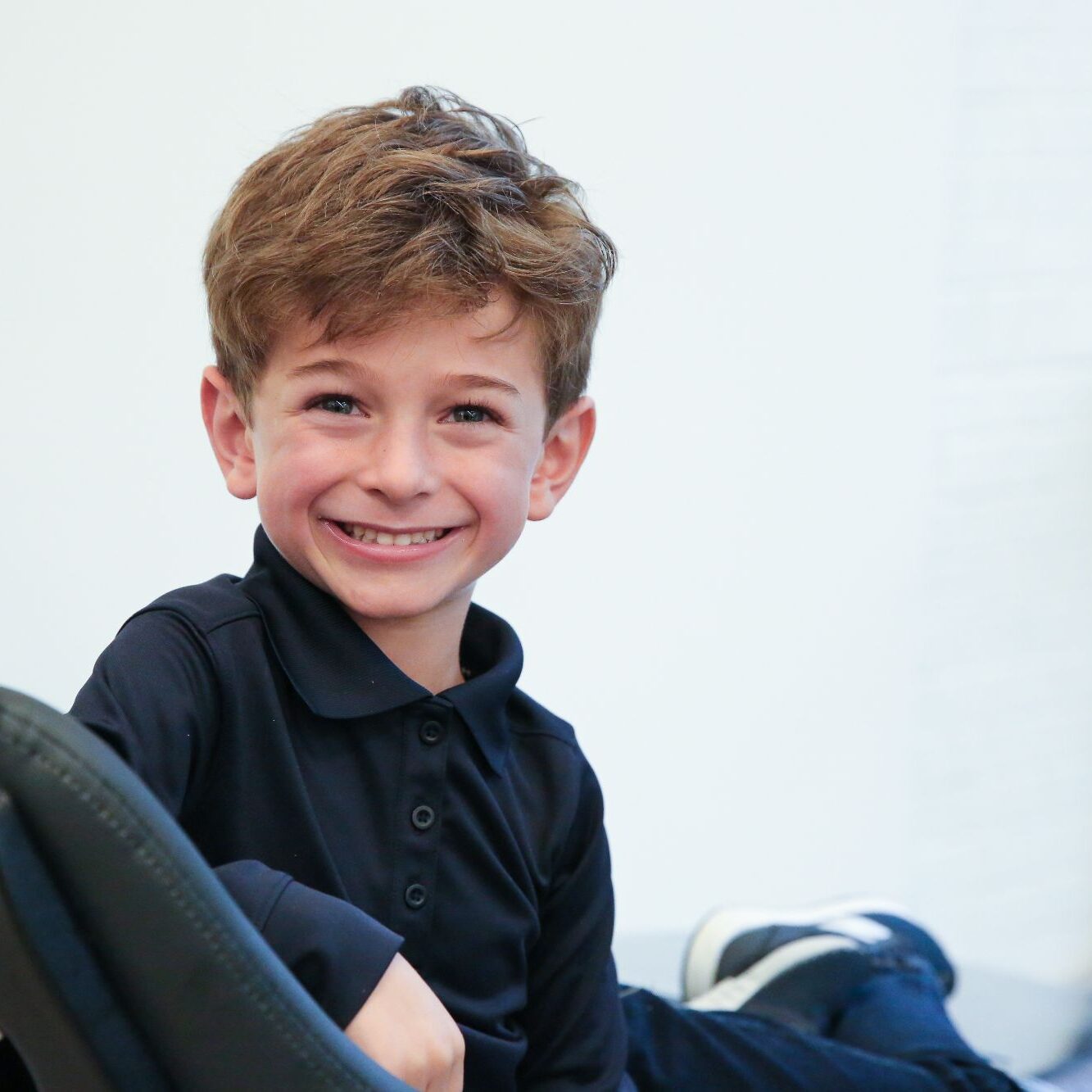 Invisalign for kids.
Invisalign First allows the completion of Phase I treatment in a more hygienic, discreet fashion.
Engineered for small, growing mouths with mixed dentition (baby and permanent teeth) and age-specific innovations, Invisalign's system for kids is an effective and efficient introduction to orthodontic care.
Learn if Invisalign is right for you.
Invisalign is a great option for those who want subtle, effective treatment, and Dr. Levin can advise you about the treatment options that fit best with your teeth, bite, and lifestyle.
Invisalign has vastly improved over the years and can be used to handle simple and complex cases. From crowding to spacing, underbite to overbite, Dr. Levin can use Invisalign can help you reach your ideal smile.
Dr. Levin is Cobb County and East Cobb's premier Invisalign provider and can help you get the desired results with treatment that you'll love. Schedule your free consultation at our Marietta or Sandy Springs office to learn if Invisalign is right for you.