Gone are the days of suffering through goopy impressions and uncomfortable appliances to achieve the perfect smile. Instead, welcome to the world of advanced orthodontics that makes treatment feel like a breeze. Levin Orthodontics prides itself on staying up-to-date on the newest technology in the field to provide patients like you with the most enjoyable experience. Read on to learn more about the various new tools and appliances our team uses to make your care plan more efficient and straightforward.
Digital Imaging: A New Kind of Impression
Once upon a time, orthodontists used a thick, liquid material to get a physical 3D model of your teeth. Thanks to technology constantly improving, we are proud to offer our patients a much more pleasant alternative: the iTero 3D Scanner. We use this intraoral scanner to create an extremely accurate digital model of your teeth and gums and where your teeth are established in your gums.  
The best part about it? It's radiation-free! All we need to do is slowly glide the small handheld wand across your teeth, and you can see your teeth appear on the screen in mere minutes. These new scans elevate our precision and allow us to make more comfortable and better-fitting appliances for you throughout treatment.
3D Printing
Taking the industry by storm, 3D printing has opened up a plethora of possibilities for orthodontists everywhere. Our office takes the digital molds we create and uses digital treatment planning technology to create a model for the printer to follow, thus turning it into a solid mold. Using this device, we are able to customize your appliances down to the smallest detail, helping them fit onto your teeth like a glove.
LightForce Clear Brackets
Levin Orthodontics is one of the few orthodontic practices exclusively using 3D-printed appliances! The ceramic brackets used for LightForce clear braces treatment are custom-made to fit your teeth! Whereas traditional metal brackets are a one-size-fits-all solution, the 3D printer is able to create the perfect size bracket to fit the unique contour of each tooth and allow treatment to move as efficiently as possible.
Invisalign
Invisalign trays are also created using this technology. Following a similar process to create your trays, Dr. Levin is able to make minuscule adjustments to each set of trays to get the exact results you are looking for. 
We have also been able to redefine the early treatment process, eliminating the need for traditional metal bands and spacers, both of which can cause unnecessary pain and potential tooth decay.

Modern Metal Braces
Smaller brackets than ever, modern metal braces have continued to be a patient favorite for many reasons: they are cost-effective, excel in strength and durability, and provide long-lasting orthodontic treatment that will preserve your teeth for years. This appliance constantly advances and helps our patients comfortably transition their smiles, no matter their condition. Metal braces' wires have also become sleeker, reducing irritation suffered during treatment.
They rely on a series of archwires made in different sizes, materials, and shapes in order to bring your bite and teeth into the proper alignment. Modern metal braces have decreased the average treatment time you can expect while in braces, achieving your desired results in no time. 
Self-Ligating Brackets
Like their metal counterpart, self-ligating brackets can be used for metal braces. Rather than rely on rubber bands to place pressure on your teeth, they instead use a specialized "door" on the front of the bracket to secure the archwire and place pressure across your teeth. This connection reduces the friction between the two components, resulting in less necessary pressure on each tooth. Self-ligating braces require fewer and shorter check-ins because there are no rubber bands to replace each visit.
InBrace Hidden Treatment
Proud to be the first provider of this advanced option in Cobb County, InBrace hidden braces are an incredible new appliance that remains invisible to everyone while putting in the hard work of realigning your smile behind the scenes. Our digital scans can give us a model of your beginning tooth and bite positions from which Dr. Levin designs your treatment. Your individualized InBrace plan uses Gentleforce technology to realign your teeth with the help of a Smartwire.
This appliance is an excellent option for just about any orthodontic patient looking to better their smile. InBrace Hidden treatment requires no traditional braces adjustments by Dr. Levin so that you can enjoy more time outside the orthodontic chair. You can expect to see results in just two weeks! Thanks to constant advancements, the variety of cases InBrace is able to treat is constantly increasing.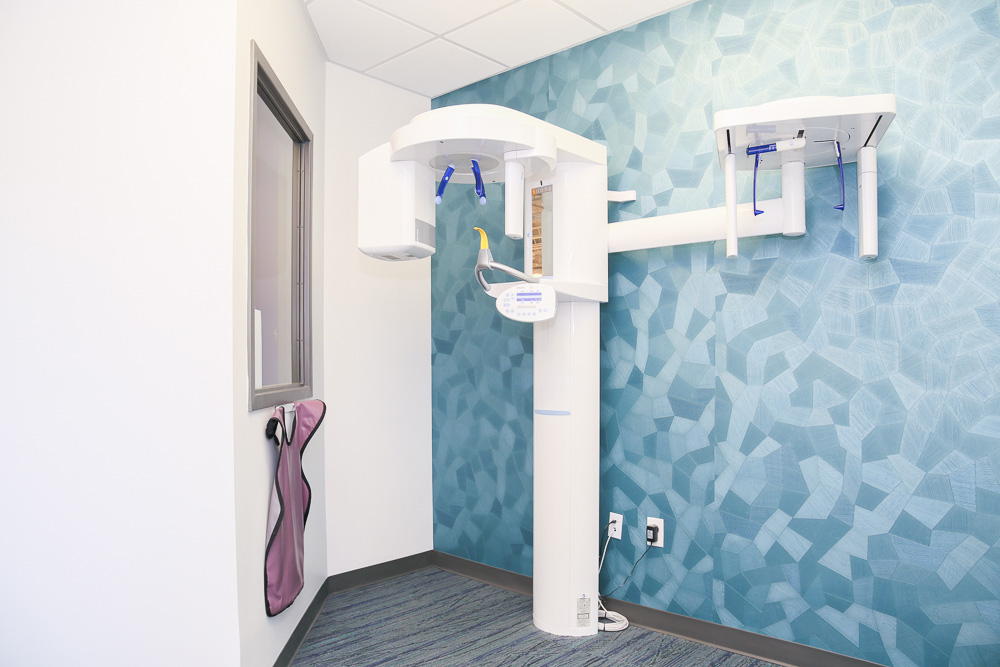 Reap the Benefits of Orthodontic Advancements With A New Smile! 
Treating patients of all ages, our Sandy Springs and East Cobb practices always welcome new patients to Levin Orthodontics to help transform your smile with the help of ever-evolving orthodontic appliances and procedures. Schedule your free, no-pressure consultation with us today and witness the magic of orthodontics for yourself. Dr. Levin and our team can't wait to meet you!