If you've decided to find an orthodontist in your area, congratulations! You've taken the first step towards a healthier and happier smile. You'll want to keep a few things in mind as you begin your search for an experienced provider, but you may not be sure where to start. Levin Orthodontics is here to help! Let's look at what you should ask to ensure your chosen orthodontist has the education, skills, and experience to help you achieve a confident smile and improved oral health. 
"What is your orthodontic background?"
You only get one smile, so it's important to find an orthodontist you can trust to meet your specific needs. Learning about a potential provider's orthodontic background is a great way to get started! This is especially true now that some dentists are offering orthodontic services. These are generally provided along with their regular dental and cosmetic services, but they are rarely the main focus of their practice. An orthodontic practice like ours, on the other hand, is focused on delivering only exceptional orthodontic care. In fact, that's what Dr. Levin's family has been doing for three generations now! 
You might be surprised by how much a distinction like this matters. While general dentists and orthodontists are on the same path throughout dental school, they go their separate ways upon graduating. Orthodontists like Dr. Levin go through several additional years of training and education, which include: 
studying the growth and maturation of the teeth and jaw

an introduction to numerous case studies

developing specific diagnostic skills

learning biomechanical techniques to move teeth safely and effectively
The residency programs aspiring orthodontists apply to are very competitive and tend to accept only the top students in any graduating dental school class. These programs last about 2-3 years and include full-time training on how to diagnose and address a wide range of orthodontic issues. There are exceptions to every rule, but in general, most dentists won't possess this same level of orthodontic training and expertise.
Dr. Levin is a third-generation orthodontist who graduated from Tulane University with a Bachelor of Science in neuroscience. He then received a Master of Arts in medical science from Boston University School of Medicine, followed by a Doctorate of Dental Medicine from Tufts University School of Dental Medicine. Dr. Levin went on to complete a residency in orthodontics and dentofacial orthopedics at Jacksonville University School of Orthodontics, and he currently sits on the Advisory Board of the Jacksonville University College of Healthcare Sciences. 
Dr. Levin is also one of the few orthodontists in our area that has been board certified by the American Board of Orthodontics. This distinction is held by only about 3 out of every 10 orthodontists, so you can be sure you're putting your smile in the most capable hands when you choose Levin Orthodontics!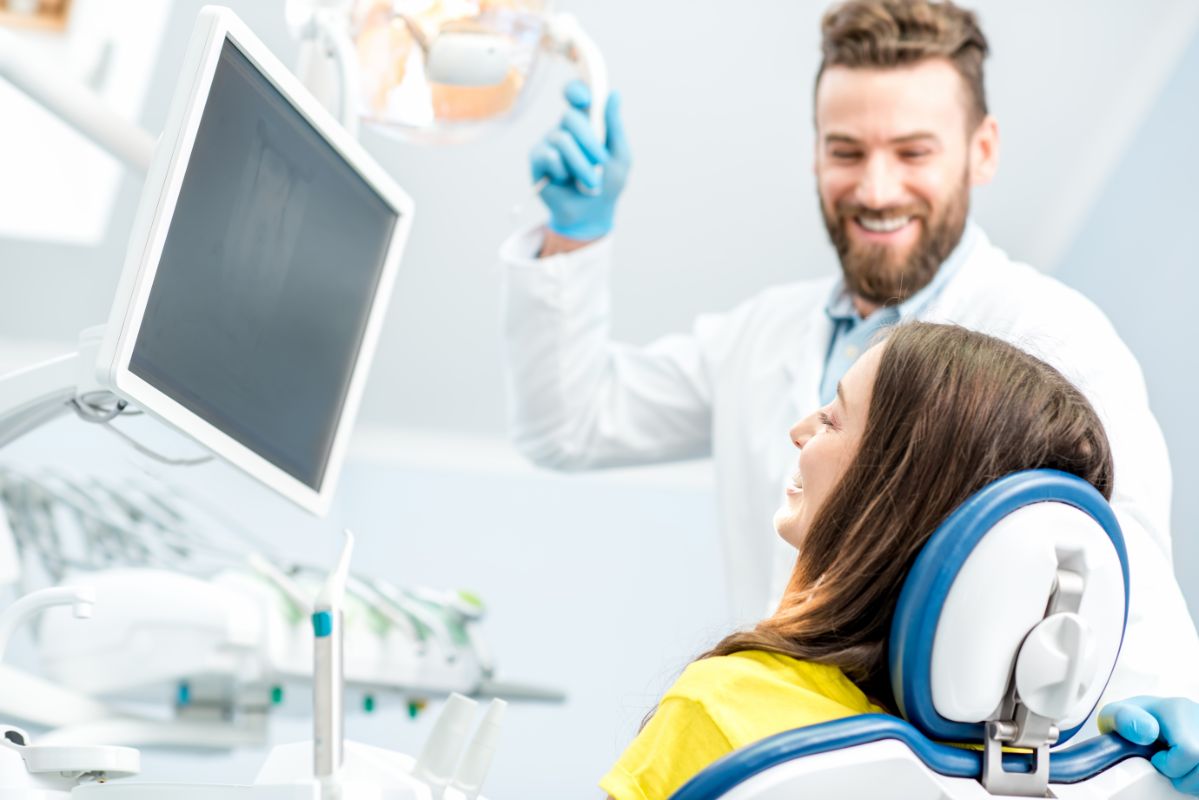 "What treatment options do you offer? How will I know which is best for me?"
Our practice combines the latest in orthodontic techniques and technology to offer a range of treatment options. These smile solutions are customizable, comfortable, and guarantee highly personalized results for every patient! 
Traditional metal braces
Traditional metal braces are an orthodontic staple and with good reason! This is one of our most efficient treatments available, particularly for more severe or complicated cases. Modern braces use high-quality stainless steel, but innovations in the design mean they're much more comfortable than previous versions. The total treatment time also tends to be shorter than it used to be.
LightForceTM tooth-colored custom braces
This innovative bracket system uses 3D technology to customize every tooth-colored bracket for the perfect fit. The braces are designed around each patient's teeth, making treatment more efficient and comfortable with fewer appointments and faster treatment times! Since LightForce braces adhere to your mouth more precisely, the custom brackets can also reduce the risk of orthodontic emergencies.
InBraceTM behind-the-teeth braces
InBrace lingual braces are similar to metal braces, but instead of the brackets being attached to the front surface of your teeth, they're placed behind them for a truly invisible orthodontic experience! InBrace uses GentleForce technology to provide gentle pressure that moves your teeth more comfortably and efficiently than other treatments. In some cases, patients will begin seeing results in as little as a few weeks. 
InvisalignⓇ clear aligners
The Invisalign system uses a series of clear aligners to move your teeth into the desired positions. These aligners are made from a unique SmartTrack material that is strong and durable but still made to fit comfortably over your own teeth. Since the aligners are invisible and removable, there's an extra measure of freedom during treatment that our patients love! There are no food restrictions, and oral hygiene is a lot easier, too, since there are no brackets and wires to navigate around. 


"How much will my treatment cost? Does your practice accept insurance?"
The total cost of treatment is based on several factors, and will vary from case to case. It's dependent on the severity of the problem we're treating, the expected time in braces or clear aligners, the appliances required, and more. When you schedule a free consultation with our expert team, we'll break down everything included in your treatment plan so you'll know exactly what to expect from the process! 
Levin Orthodontics believes everyone should have access to the treatment they need for a confident smile. We have numerous financing options to fit your budget, including flexible down payment and monthly payment options. We also offer discounts to veterans, active military personnel, first responders, teachers, families, and those who pay in full before beginning treatment. If you have insurance that will be covering any portion of your orthodontic treatment, we're happy to help you with insurance claims, questions, and paperwork.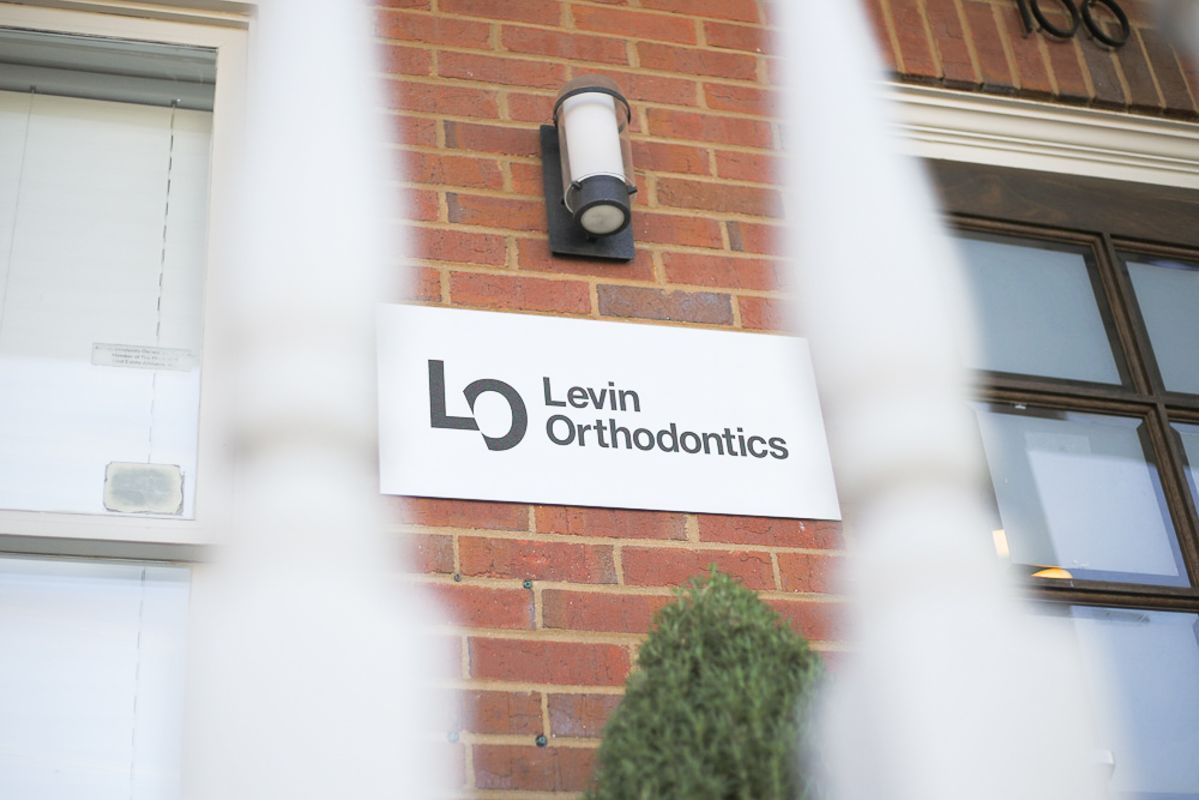 Your best smile is waiting for you at Levin Orthodontics
Voilà! Now you know which basic questions to ask in order to make the best decision for your orthodontic care. When you trust your smile to Levin Orthodontics, you'll receive world-class care from our experienced team. If you're ready to put your best smile forward, get in touch today to schedule your FREE consultation at our Marietta office or NEW Sandy Springs location!